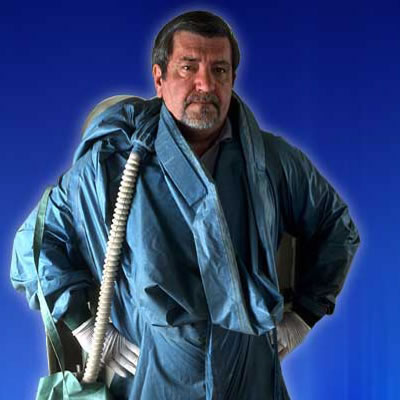 EXPEDITIONARY BIOLOGY DIVISION
The Expeditionary Biology Division of Antibody Systems, Inc. (ASI) specializes in the collection of plasma and serum containing rare biological products, rare animal antibodies and other proteins for pharmaceutical and university research. These rare animal antibodies and proteins are sometimes obtained from wild living animals in the field. ASI's staff has extensive experience in dealing with foreign and local government regulations, foreign political and cultural atmospheres, and geographic health precautions. Specialized animal experts are consulted and employed on most expeditions to assure the animal's welfare and the staff's safety.
From the Expeditionary Biology Adventure Logs…
Expeditionary Biology quests have led the Antibody Systems, Inc. (ASI) team to exotic locations seeking creatures that could have come from a fantasy or science fiction movie. The team is led by ASI's president, Terry Fredeking. In many ways, Terry is not unlike a modern day Indiana Jones, specializing in biomedicine rather than archaeology. He has described himself as 60% businessman, 60% Scientist, and 60% Adventurer, but a poor mathematician. Of himself, Terry has also said, "I am the man that the little boy I was wanted me to be."
The Expeditionary Biology teams have helped to expand our knowledge of many unusual species, including some endangered ones. Our current scientific research has done much to enhance the field of science, including efforts that may be beneficial in combating terrorists' use of biological weapons. ASI is pleased that our ongoing research will continue to benefit both mankind and wildlife.
Please take a moment to travel with us to some of the places that we as ASI have journeyed. Visit TerryFredeking.com.